Money talks to kids - to teach savings tips!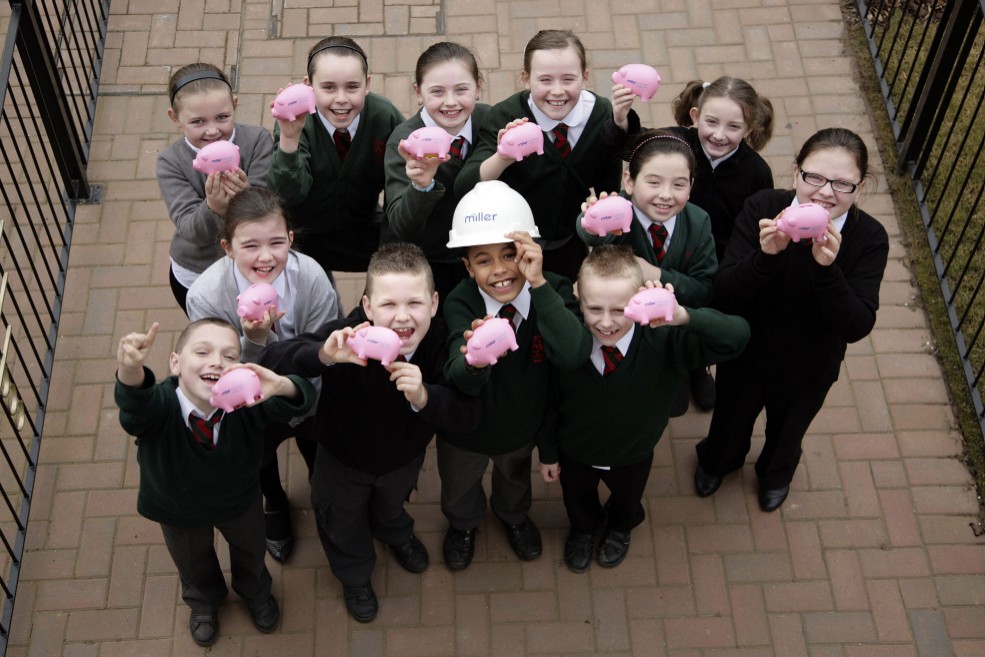 We all know how important it is to learn the value of money and as the old age saying goes the younger you start the easier it is. That's why we decided to hold a special talk at one of our developments in Scotland to help local children learn how to budget and understand how important this will become when they start thinking of buying big things like a new home.
The class from St Charles Primary School in Cambuslang also learned how to budget using a salary paying monthly bills including utilities groceries and council tax and smartly putting some money in a 'hypothetical savings account' for a holiday at the end of the year.
Staff from Miller Homes also taught the class about investing in a home explaining about saving for a deposit and securing a mortgage.  The visit was inspired by the launch of our popular Deposit Match incentive which is available to buyers in Scotland.
It was great to see the children's confidence grow as they fathomed the task and got a feel for how much things cost versus how much they were being 'paid'.
Money management is a vital life skill and something that a number of adults aren't great at but if children start thinking about budgeting from the beginning they will have a head start at being more financially savvy from managing their pocket money to receiving their first pay cheque.
Following the success of St Charles' Primary's site visit we have decided to roll out the money talks across selected developments in Scotland to allow many more children the opportunity to come to one our sites and learn how to start saving.
Sarah Major Marketing Manager - Miller Homes
Published:
23 March 2010 at 10:03