Positive Recognition from What House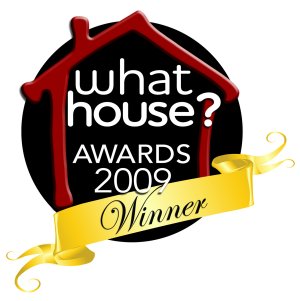 By Sue Warwick National Sales and Marketing Director of Miller Homes.
The What House Awards are among the most prestigious awards for the housebuilding industry and on Friday evening we were awarded Silver in the Best Large Housebuilder category.
Whilst we would have loved to have got 1st place the comments from the judges are a real consolation.  In particular they liked the positive tone of our communication and marketing which they described as a "refreshing and positive message in the darkest of days".  This is of course what our TV campaign The Optimist was all about.
Of course as the judges said "marketing and communication only work if you've got the right products" and we received top marks for the introduction of our shared equity scheme MiWay and the way in which we have really got behind the Home Buy Direct scheme.
Most importantly the judges picked up on our after-sales service with high levels of customer satisfaction as proof that the real judges of the housebuilding sector the homeowners like what we are doing.
The What House award is proof that you can buck the market and have a successful year in the most trying of circumstances and it is always pleasing to beat two of our biggest rivals Redrow and Barratt into third place.  To quote the judges one more time "a company with real energy whatever the market conditions."
Published:
25 November 2009 at 06:11