One step closer to Zero Carbon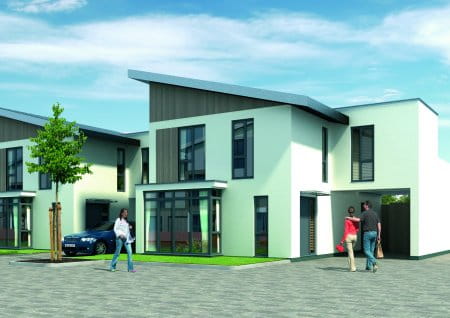 It's official. Times are changing and in our opinion for the better. Government policy has finally responded to the harsh warnings that the good residents of planet earth need to re-jig their living arrangements and look after their 'own back yard'. 
Housebuilders the country over have been told that they must provide zero carbon homes from 2016 onwards. It's a big challenge akin to teaching a very big old dog some extremely new tricks and a slow process but it's a challenge that we all have to rise to Miller Homes included.
The Miller Zero development in Basingstoke has been designed to give our green housebuilding skills a test  – with five homes built with a variety of sustainable features to help occupants reduce energy and water usage and cut carbon emissions. The five homes go on sale on 25 April and we are aiming for the properties to be the first of their kind to be built by a volume housebuilder on an active site – progress indeed for all!
Cutting edge green technologies are being employed to ensure that homes comply with the stringent rules set by the Code and it has been interesting and challenging for our development team to implement these features into the properties.  Biomass boilers rainwater harvesting and niche construction techniques are just some of the features that signify the new black for homes in the future.  The great news for consumers of these new technologies is that although the initial costs are somewhat higher than there older siblings reduced consumption of key resources means there should be financial savings – this has got to be the best hook for people looking to invest in a new home.
The development of these homes has been a steep learning curve but Miller Homes' understanding of the process of building sustainable homes will inevitably stand us and ultimately our customers in excellent stead for the future. 
Sue Warwick National Sales & Marketing Director.
Published:
24 April 2009 at 08:04